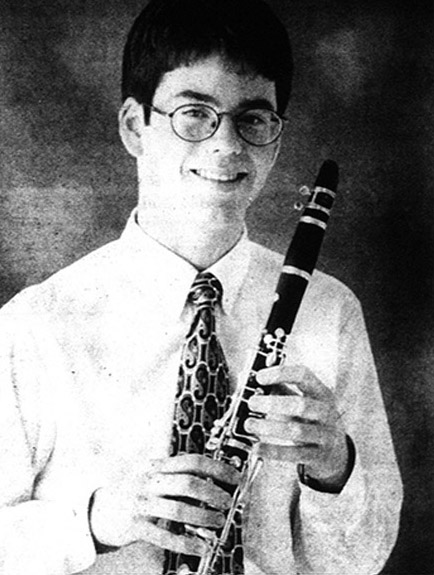 Twenty-five years ago, I stood on top of the music building at Indiana University, considering a jump. I'd been told I could be one of the best clarinetists in the world, but I also had increasing tinnitus: a painful ringing in my ears that grew louder the more I played. Diiiiiiiiiiiiiiiiiiiiiii.
While I didn't jump, my life as a promising musician ended at sixteen. The tinnitus became chronic, and I didn't know who I was. I tried many things to deal with the pain, from biofeedback to hallucinogenic drugs. In the process, I almost lost my mind. It took ten years before I recovered a lasting sense of who to be.
My 61,000-word manuscript Ghost Tones: A Memoir is about mental health, music, and loss. It tracks the various disciplines and therapies I explored over a ten-year period as I dealt with tinnitus and my collapsed identity. It shares how I didn't grow up to become a world-class musician—but I grew up.
Part coming-of-age story, part performance piece, Ghost Tones is intense and resonant with action scenes and musical reflections. It's a book for anyone who has been forced by life to recreate themselves, especially at a younger age. Who are you when you aren't yourself anymore? Recent successful memoirs in this vein include Suleika Jaouad's Between Two Kingdoms and Natasha Trethewey's Memorial Drive. Classic memoirs I love as a reader include Helen Macdonald's H is for Hawk, Dave Eggers' A Heartbreaking Work of Staggering Genius, Vivian Gornick's Fierce Attachments and Frank Conroy's Stop-Time.
If you would like to read more of my story, please check out my personal essay "Hearing Things," published in The Lindenwood Review.